My Resume
Your Information Technology Professional
Daniel is an Information Technology Professional with an entrepreneurial spirit creating accessible, secure, and easy to use websites. Daniel writes safe, efficient, and self-documenting code (mostly C#/PHP/JS and Cold Fusion), and enjoys listening to all sorts of music (while occasionally playing the piano/keyboard). Since starting a small company in 1998, Daniel acts quickly and logically to support requests and works quickly to resolve all issues. Daniel is a serial learner who constantly reads and takes online courses for various technologies and tools. Most recently, being able to build WCAG compliant websites for NYS DMV and helping advance green tech through building a couple of off-grid power systems (one had 1000 solar panels - to date still the largest in the world for a residence).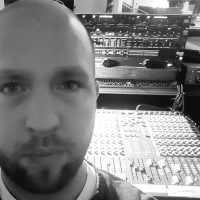 Dan continues to study many areas including business management, electrical engineering, and other interests.
Continuing Education, Enhance both product and administrative knowledge of the entire Microsoft network of applications.
Helped support the network infrastructure and hardware of the High School while a student.