Intro
Dynamic and innovative Information Technology professional, Daniel Horning, blends a unique mix of entrepreneurial spirit, continuous learning, and creativity with technical expertise. Specializing in the development of secure, user-friendly technology systems, he also brings proficiency in coding, compliance assurance, and green tech solutions. Daniel's distinct portfolio is enhanced by his passions for photography, music composition, and live event production. With a breadth of knowledge spanning various programming languages and platforms, he is adept at providing comprehensive IT solutions and consistently exceeding compliance standards.
As an innovative Information Technology professional, Daniel Horning effectively leverages his entrepreneurial spirit to develop secure, accessible, and user-friendly technology systems. Embodying the essence of a continuous learner, Daniel consistently engages in reading and online course participation, enabling him to stay abreast of the latest technologies and tools.
His creative interests span photography, music composition, and live event production, adding a unique dimension to his technical prowess. Daniel's programming expertise includes writing safe, efficient, self-documenting code in C#, PHP, JavaScript, and Cold Fusion.

Daniel's notable contributions include ensuring comprehensive compliance for customers needing to meet and exceed stringent federal compliance standards. He has successfully built WCAG-compliant websites for NYS DMV and has been instrumental in promoting green tech by designing impressive off-grid power systems for a diverse range of residential properties.

His proficiency extends to resolving support requests and other issues swiftly and logically, a skill developed and honed since starting his own company in 1998. Daniel's other competencies include auditing and detailed systems management to ensure customers adhere to governmental and legal standards.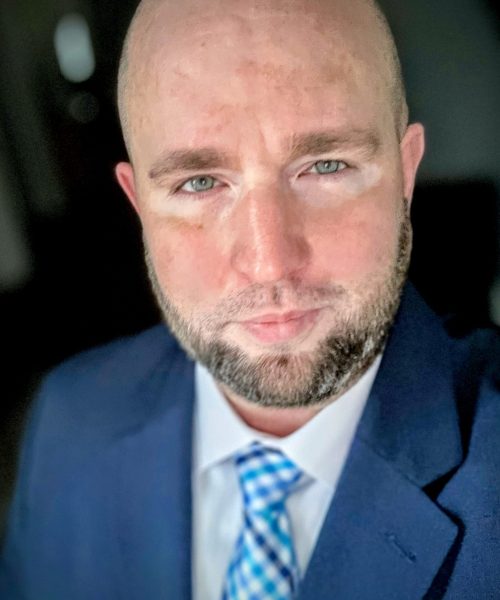 Daniel is proficient in C#, ASP, CFML, PHP, XML, JavaScript, MS SQL, MySQL, and has experience using a wide array of tools including the Microsoft Office Suite, Microsoft Visual Studio, Windows Servers, Windows Desktops, Linux Servers, Linux Desktops, and Adobe Creative Suite. His diverse range of skills and holistic approach to IT solutions place him in a league of his own.
Digital Media Production Head
City Harvest Family Church
Daniel has created a video production environment, upgraded in house networking, built a social media presence, and continues to manage and train teams and team leaders.
Partner / Designer, 1998-Present
American Digital Services
Design client web site(s) and intranet tools using PHP and other languages. Create and deploy Customer e-Commerce websites using open source and custom software packages (WordPress, Joomla, Drupal, Magento, Opencart, and others). Manage multi-server intranet and internet hosting systems in house and on AWS, Azure, and other cloud and traditional hosting platforms. Create custom SQL databases for price management and sales reporting on customer's state sales contracts.
Systems Administrator, 2004
Design & Disaster Recovery Consulting, Ltd
Managed and built high availability servers and networks for in house and state enterprise contracts. Maintained internal Windows Servers (2000, 2003) including connections into Exchange, Cisco Unity and Blackberry Servers. Maintained and deployed ny.gov hosting. Configured and maintained a LENEL security system for access control and monitoring.
in pursuit of a Bachelor's degree
Eastern Gateway Community College
Business Management with a Cyber Security Focus
Dan continues to study many areas including business management, electrical engineering, and other interests.
Online Partner e-learning
Continuing Education, Enhance both product and administrative knowledge of the entire Microsoft network of applications.
Technology focused education, Diploma, 1998
Helped support the network infrastructure and hardware of the High School while a student.